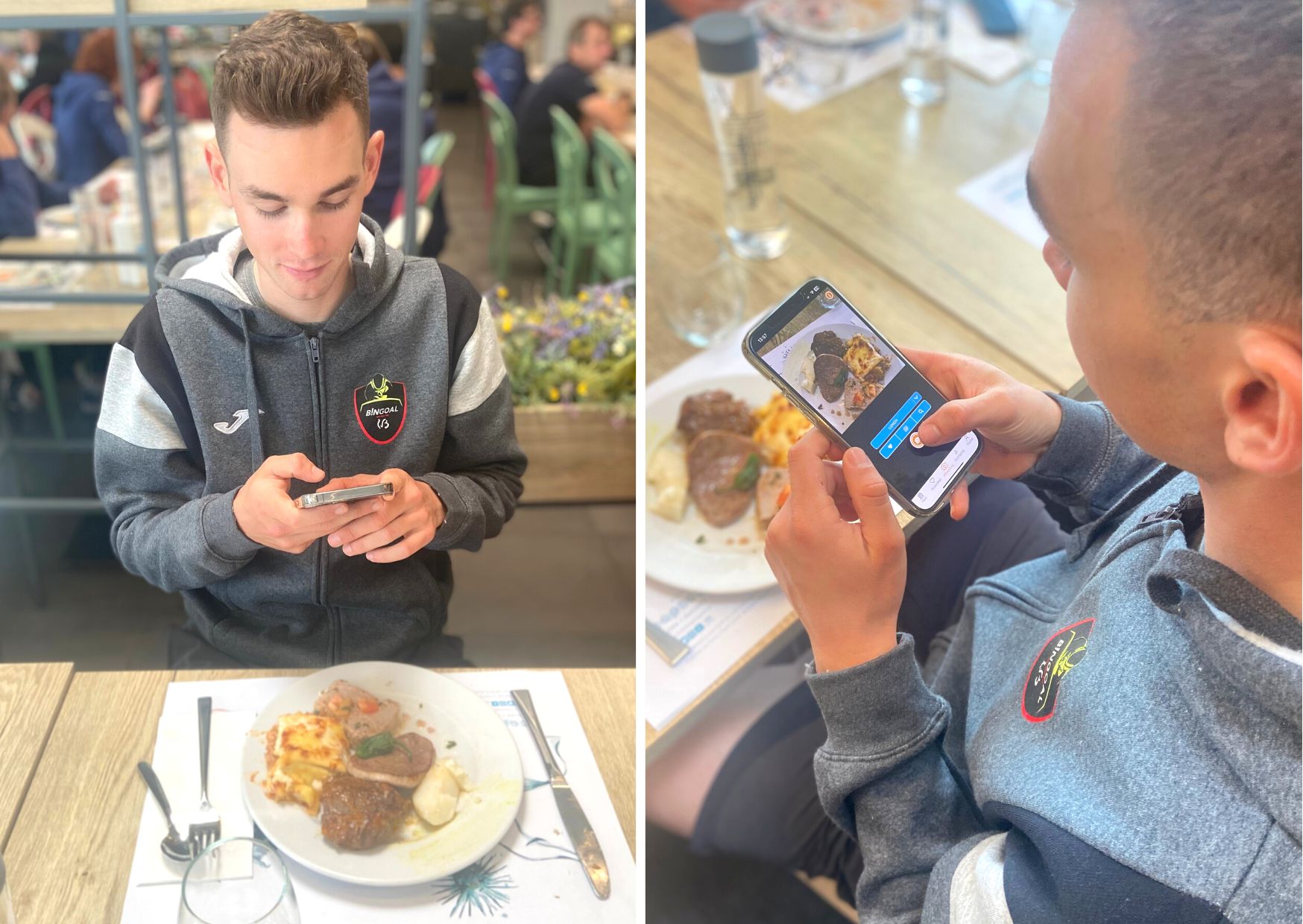 14 Mar

This is Bingoal rider's experience with LogMeal APP
That is what Bingoal rider's said about LogMeal APP
LogMeal APP allows them to track their daily meals and know their nutritional values. This enables them to make more informed decisions about what they eat. They have been able to identify which foods provide them with more energy and nutrients when they need to fuel their bodies.
"I am looking for the perfect breakfast for racing. It should give me enough energy to perform, but also control my blood sugar level. That's why I mostly use LogMeal APP for breakfast.", said Julian Mertens.
Julian is one of the roller-adventurers of UCI Pro Team Bingoal WB.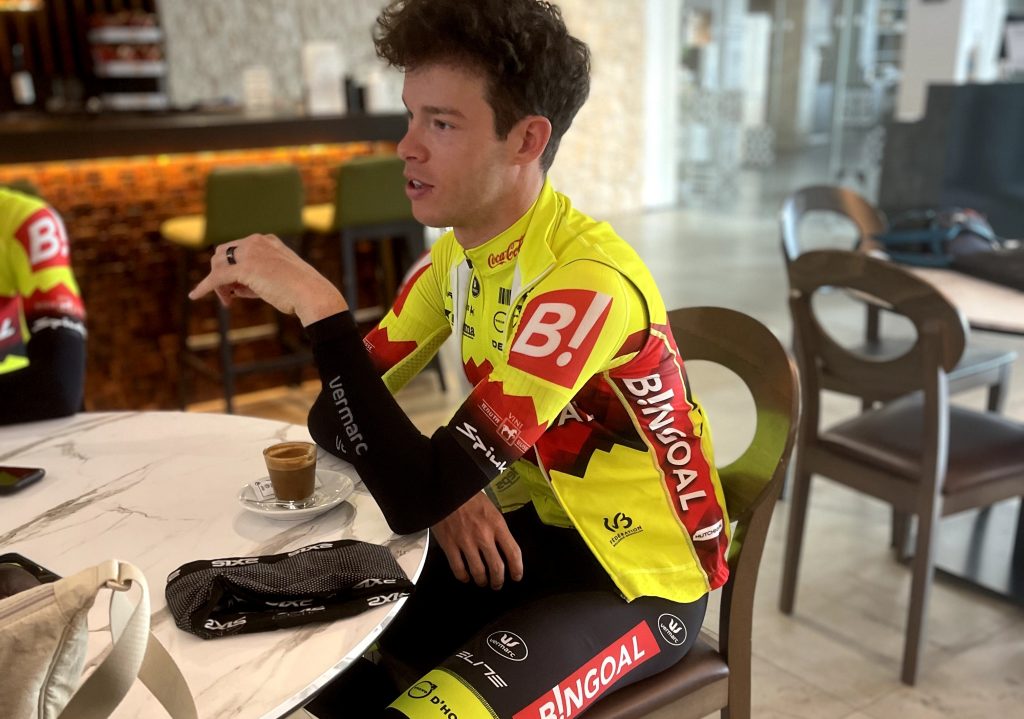 Through monitoring their intake, the riders can now see if they are consuming too much or too little of any nutrient and adjust their diet accordingly. Alex Guérin, climber of the team, was a clear example.
"It helped me realize that I was eating too much sugar and not enough healthy fats. Since I have changed this I have seen that my glucose levels (measured by Supersapiens patch) are more stable and it has helped me to control my weight".
Each rider uses LogMeal APP in their own way, depending on their goals and their particular needs.
"Since I have different food allergies, I need to be careful with some foods. When my stomach hurts, keeping track of my intakes has helped me to check what I have eaten and if I can relate.", said Aaron Van der Beken.
He is one of the youngest professionals and has a roller-adventurer role in the UCI Pro Team. He has been using LogMeal APP for two months. Aaron prepares all his meals and is very disciplined with his diet. The APP has become an indispensable solution to monitor his intake.
Instead, both Alexis Guérin and Julian Mertens agreed they mainly use the APP during training periods and to know the nutritional value of a specific dish. 
Dimitri Peyskens is now in this eight season in the Bingoal WB team. When we spoke with him, he told us what he likes most about LogMeal APP:
"I like that you only have to take a picture of your plate to report the intake. I find it recognizes the food very well". 
Conclusion of their experience using LogMeal APP
Overall, the team was impressed with LogMeal APP.  They found that it was easy and intuitive to use. Also, it gave them a better understanding of their nutrition. They described it as a good solution for helping them stay on track and reach their diet and performance goals.